Photowalk – Capture LA's Iconic Light Trails
Photograph the most exciting light trail images that LA has to offer along the 110 freeway in Downtown LA.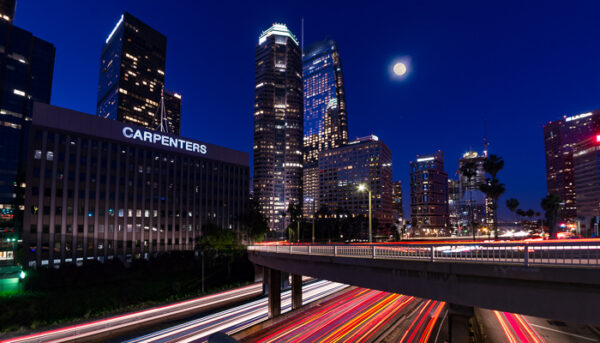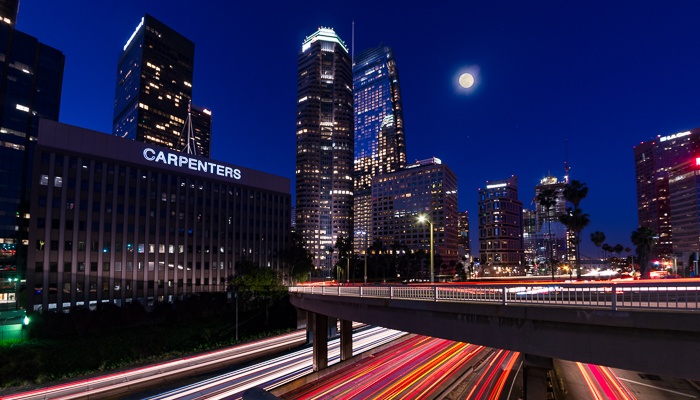 SOLD OUT
Los Angeles Night Walk (110 Freeway)
Saturday, September 18, 6:30 PM
DESCRIPTION
Light trails in photography are captured by utilizing a longer shutter speed to create the illusion of moving lights.
There are a lot of creative ways to use light trails! In this photowalk you will learn to capture light trails in the vast LA Cityscapes and create a sense of energy and motion in your final images.
This workshop will focus on two main locations along the 110 freeway in Downtown LA. You will be instructed on camera settings and shown how to find creative compositions.
Please be sure to arrive 10-15 minutes early. Class will begin promptly.
LOCATION
Downtown Los Angeles, we will meet at the corner of Beaudry and 4th Street.
CLASS LIMIT
8 students
PREREQUISITES
Camera with a wide-angle lens, tripod. Optional: cable release.
LEVEL
Intermediate-to-Advanced
INSTRUCTOR
Scott Crawford has been working in Los Angeles as a graphic artist for over 20 years. His style most often features bold, striking colors that evoke a sense of lively realism. He's inspired by the outdoors, architecture, and other creative people. Landscape photography, in particular, offers endless creative challenges that have taught him to see the world in new and interesting ways. By traveling and meeting other like-minded artists, he enjoys the challenge of searching for fresh subjects and ideas. Scott is also a founding member of Donut Street Meet, a photography club that brings together passionate artists for photo meet-ups all around Los Angeles.