Studio Lighting: 2-Day Beginner Workshop
Create a studio environment anywhere. Study concept development, client interactions, and workflow.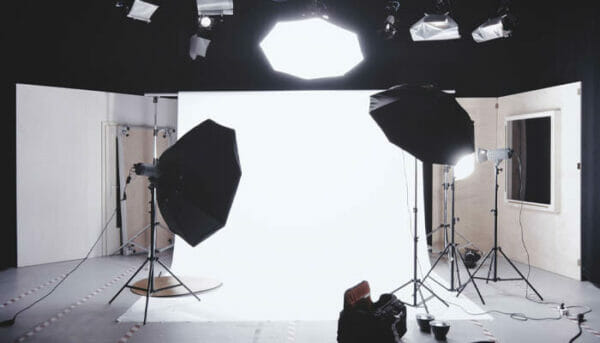 This Beginner Studio Lighting Workshop is a two-day intensive course that will prepare photographers to create striking portraiture.
COURSE DESCRIPTION
The workshop will cover creating a studio environment anywhere, concept development, client-photographer interaction, and workflow. Furthermore, this class covers the basics behind the Portrait Photography industry, providing students with tips on making contacts and establishing income sources. We cover everything you need to know to set up your own portrait shoots and execute them successfully. We will discuss equipment choice, lighting, posing, and basic technique. We will focus on essential studio techniques using softboxes, umbrellas and other key tools. Students will be provided time to work with models and clients for experience and portfolio building.
In this module, students learn the art of portrait lighting and explore how various setups produce emotional and subjective responses in their subjects. Students create lighting diagrams; learn how to control and modify light sources, and how to combine light sources for desired light patterns and effects. Instructors lead students through the professional techniques, poses and lighting arrangements used in major studios while encouraging them to develop their own creative approaches.
You will leave this course with a huge amount of studio lighting knowledge, techniques, do's and don'ts, and ready to put this into action. Practicing these new skills will make shooting more fun, great results and your work and photos will look more professional.
TOPICS COVERED
Systems and practices for studio lighting
Shooting skills
Pregnancy portraiture
Newborn portraiture
Family portraiture
Group portraiture
Pet portraiture
Boudoir and pin-up
MATERIALS NEEDED
Camera and extra battery
Tripod
Something to take notes,
If you would like, a snack and something to drink
QUALIFICATIONS
INSTRUCTOR
David LaNeve, CPP