Studio Lighting: Fine Art Nude Photography
Learn how to use light, shadows, posing, and creative expression to bring out the beauty of the human body.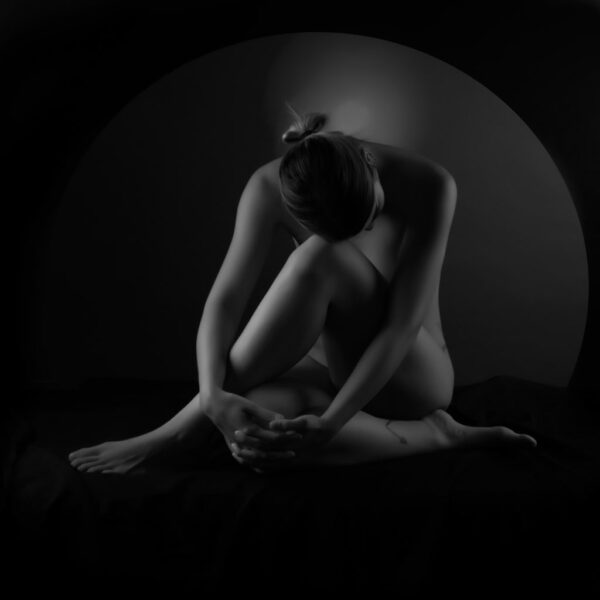 Learning how Shadows can Highlight The Human Body Form.
COURSE DESCRIPTION
Fine Art Nude Photography is about capturing the beauty of the human form. Using light, shadows, posing and creative expression, to bring out the beauty of your subjects and the human body. Since posing and communication are of the utmost importance when photographing nudes, David will discuss the etiquette of preparation, go-to 'recipes' that he has used through the years of his own photography business. You will also discuss setting expectations, directing and working with your clients. He'll cover posing techniques and tips on what to emphasize and what to avoid. You will discuss the importance of lighting, the importance of shadows and how it affects the body form. David will also discuss how to push creativity while maintaining a tasteful and artistic vision.
TOPICS COVERED
Students explore a variety of poses, lighting patterns that flatter and accent the subjects and practice the all-important communication skills because successful nude photography is all about making your client feel confident and beautiful.
Students will leave with knowledge and confidence in starting their fine art nude workflow.
MATERIALS NEEDED
DSLR Camera and 1 or more zoom lenses
One or more portable flash unit (recommended)
Ideal lenses to bring: 24mm-70mm/105mm 2.8 although any lens will work for the class
And bring a tripod
QUALIFICATIONS
INSTRUCTOR