The snowfalls transform Yosemite into a winter wonderland full of jaw-dropping opportunities to photograph.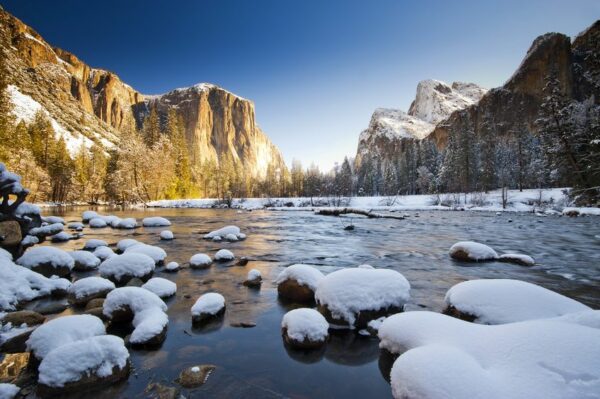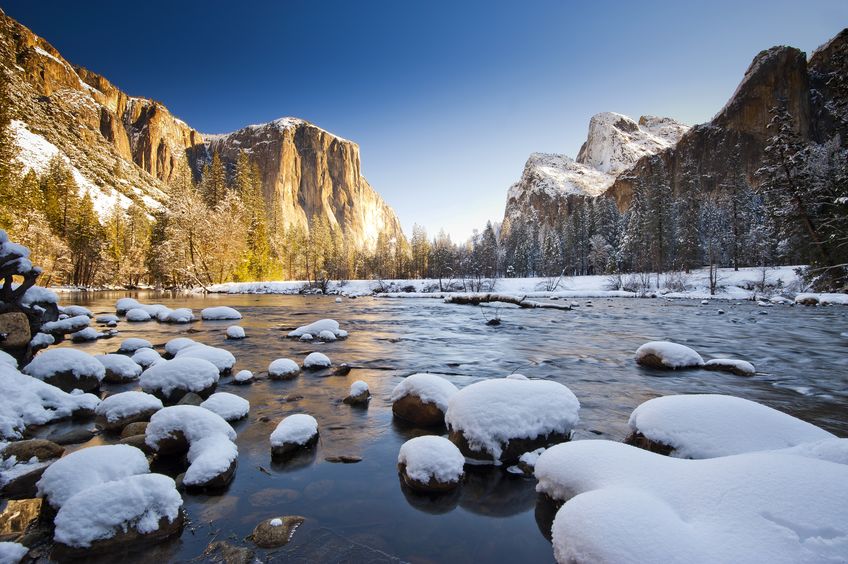 Explore the winter wonderland of Yosemite!
Many have the impression that Yosemite closes up until spring once the winter snows have started; however, Yosemite and its residents do not hibernate. Although the Tioga Pass and Glacier Point Roads do close with the onset of winter, Yosemite Valley comes alive with a wide variety of winter sports and activities, some of which include skiing, snow-shoeing, and ice skating. Imagine ice skating with the Half Dome as your backdrop!
The beautiful winter light and vibrant colors also make for superb sunrise, sunset, and night photography opportunities featuring iconic locations such as Half Dome, El Capitan, Yosemite Falls, the Gates of the Valley, and Tunnel View. We'll also seek out off-the-beaten-path locations most people don't know about.
This landscape photography workshop will also include Yosemite's famous Horsetail Fall "Fire Fall." This event occurs in late February each year (if conditions are right) when the last rays of sunlight set Horsetail Fall ablaze against the deeply shadowed cliffs during sunset. The iconic Horsetail Fall Fire Fall shot requires sufficient snowpack above El Capitan, a warm enough day to melt the snow to feed the waterfall, and clear enough weather to the west as the sun sets for the sunlight to strike the waterfall.
Regardless of Horsetail Fall, winter is an enchanting time to shoot Yosemite Valley and the main purpose of this workshop will be to photograph the beauty of Yosemite when the entire valley is covered in snow.
Some of the Shooting Location Highlights:
Half Dome, El Capitan, Yosemite Falls, the Gates of the Valley, Tunnel View, and Yosemite's famous Horsetail Fall "Fire Fall"
TUITION & PAYMENT TERMS
What's Included In Your Tuition:
4 nights lodging
Field meals and snacks
All ground transportation during the workshop
Workshop course materials
In-the-field photographic training
Post-production classes
Online prep & orientation classes prior to the workshop
Online follow-up classes after the workshop
What's Not Included In Your Tuition:
Transportation to/from the Basecamp
Lodging beyond the nights included in the workshop
Meals
The California Center for Digital Arts is an Authorized Permittee of the National Park Service.