WELCOME TO THE CALIFORNIA CENTER FOR DIGITAL ARTS
The California Center for Digital Arts is located in the historic Santora Arts Building in the heart of the Santa Ana Arts District in Santa Ana, California. Built in 1929, the Santora embodies the rare "Churrigueresque" Spanish Ultra Baroque style of architecture, making it one of the grandest sights in downtown Santa Ana, California. In the '90s, studio artists began renting space in the building bringing with them the enthusiasm and energy of the arts. Today, the Santora with its plethora of galleries and artist studios sits in the midst of the Santa Ana Artist District and the annual Santa Ana Artist Village Art Walk. The Center's administrative offices, educational classrooms, studios, and service bureau are all housed in this vibrant environment.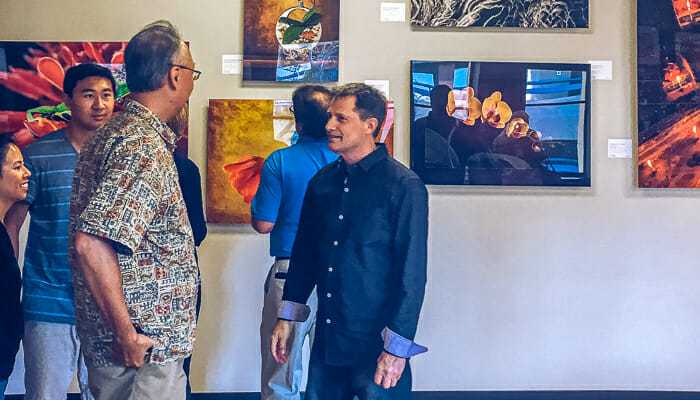 MISSION
The California Center for Digital Arts is dedicated to creating a community of enthusiastic photographers and to promoting the development of photographers by providing education, travel experiences, events, portfolio reviews, and exhibitions for photographers of all ages and skill levels.
VISION
Our vision is to be a voice for both the visual arts and artists of our community by displaying a standard of artistic excellence in Southern California. We will strive to do this by:
Providing a wide-ranging curriculum that encompasses the needs of budding photographers just starting their journey to photographers looking to enhance their technical skills to persons seeking professional certifications.
Creating real-world experiences to broaden photographic capabilities that range from community photowalks to landscape photography workshops to international travel photography opportunities.
A professional service center dedicated to, not only providing expert editing and printing resources but, establishing an environment that supports photographers from the moment of inspiration through portfolio review to exhibition.
Empowering artists by providing opportunities for them to connect with other artists.