Learn fundamental lighting setups and familiarize yourself with the lights and light modifiers with studio lighting.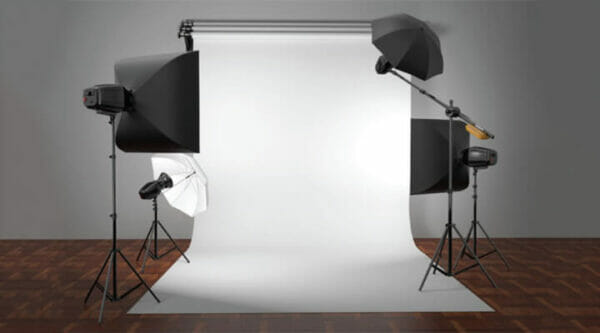 Up your photography game in Intro to Studio Lighting! Learn how to manage lights and modifiers in this beginner course.
Understanding that lighting is essential indoors, you now know that it can ruin your shot if not lit properly or make a significant difference. Not only can you flatter who or what you are shooting, but you can alter the feel of your portrait by changing your lights. You have the choice of a light, cheery portrait or a serious and dramatic look just by your studio lighting. Understanding and know how to light indoors gives you control of what you want to achieve.
Once you develop a taste for indoor photography, it is only a matter of time before you will want your own studio lighting setup. A studio setup can be anything from a few table lamps, and a spare sheet for the background, to an elaborate multi-flash system. This class helps students learn which light sources and materials are appropriate for the studio photography you anticipate.
COURSE DESCRIPTION
In this course, students learn fundamental lighting setups and familiarize themselves with the lights, light modifiers, and the why of studio lighting. In class, students perform several live lighting plans and explore the technical and aesthetic results of each. The instructor provides hands-on instruction and students develop an understanding of the importance and methodology of studio lighting to achieve image goals. Students leave with the needed knowledge necessary to explore lighting equipment for the studio and other learning goals and also ready to shoot indoors with studio lighting.
TOPICS COVERED
1, 2, and 3 light setups
Essential student lighting equipment
When and why to use lighting modifiers
Thinking light and how to make creative and technical choices
MATERIALS NEEDED
DSLR Camera and 1 or more zoom lenses
Tripod (recommended)
QUALIFICATIONS
Beginner to Intermediate
Have taken "Digital Photography for Beginners 1" or equivalent
INSTRUCTOR
David LaNeve, CPP